Julia Mendezz

's Fan Club site!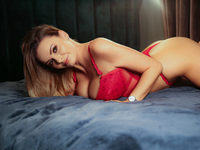 Welcome to my Fan Club! This is my place to connect and share with all my favorite fans. Members get a 5% discount on my shows and VODs, plus I can give you free Members Only shows and you'll show up in my room in my special fan font color.
Let's party together! Date: 04/14/19
1 year older and even more sexy ... You are all invitated to celebrate with a very special day for me, my BIRTHDAY! xoxoxo ...
Read More